It takes a lot to entice a New Yorker across the Washington bridge, into New Jersey, particularly when it comes to entertainment. We are, after all, a rich tapestry, made of every silk and thread, fine and ragged, celebrated and obscure, that every culture known to man, has sewn its story into.

But Battista beckoned, with its annual extravaganza, so I spanned the heroic Hudson, into the wilds of New Jersey. I was genuinely impressed with the glitering, grand scope, and size of the gala event, arranged beautifully by Mario and Elena Battista.

Let's start with the numbers. An audience of over 600, sat in the Passaic County Technical Institute, and watched over 70 students participate in 52 partner, and 8 group dances. More than 12 staff members danced and choreographed Arentine Tango, Rumba, Salsa, Samba, Mambo, Swing, Waltz, Freestyle, Hip Hop, Bolero, Jazz, Jive, Quickstep, Fox Trot, Viennese Waltz, Hustle, Paso Doble, Cha-cha, Showdances and Ballroom Medleys!

The show moved smoothly and seamlessly with group numbers bookending the four acts. Jazzy, dynamic jives led to rhythmic, romantic rumbas. Spicy salsas swirled into fluttering Vienese Waltzes, followed by dark Pasa Dobles. The Group numbers were colorful, engaging, and playful. Dramatic moments were highlighted with spitfire timing, concise choreography, and visual feasts of luxurious costumes. The movement matched the music flawlessly, and the audience cheered on the dancers.

There were inumerable memorable moments, with the superb, skillful staff guiding the students through flawless routines. Each dance had its own unique flavor, stunning turns, elegant lines, and dazzling lifts. The choreography was pitch perfect in matching the students' abilities, and showcasing their individual strengths. The energy level was high, and the performers seemed enrapt with their delightful dances.

Battista's, founded in 1993, has recently increased their studio/ ballroom space to 12,000 sq. ft., to accommodate their flourishing clientele, and ambitious program. If you're up to crossing the Rubicon, I highly reccommend Battista's…where bigger really is better!
Battista Dance Studio Showcase Spectacular 2009
Photo © & courtesy of Wendy Goldberg
---
Battista Dance Studio Showcase Spectacular 2009
Photo © & courtesy of Wendy Goldberg
---
Battista Dance Studio Showcase Spectacular 2009
Photo © & courtesy of Wendy Goldberg
---
Battista Dance Studio Showcase Spectacular 2009
Photo © & courtesy of Wendy Goldberg
---
Battista Dance Studio Showcase Spectacular 2009
Photo © & courtesy of Wendy Goldberg
---
Battista Dance Studio Showcase Spectacular 2009
Photo © & courtesy of Wendy Goldberg
---
Battista Dance Studio Showcase Spectacular 2009
Photo © & courtesy of Wendy Goldberg
---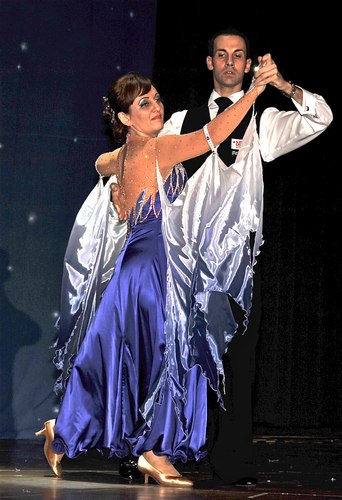 Battista Dance Studio Showcase Spectacular 2009
Photo © & courtesy of Wendy Goldberg
---
Battista Dance Studio Showcase Spectacular 2009
Photo © & courtesy of Wendy Goldberg
---
Battista Dance Studio Showcase Spectacular 2009
Photo © & courtesy of Wendy Goldberg
---
Battista Dance Studio Showcase Spectacular 2009
Photo © & courtesy of Wendy Goldberg
---
Battista Dance Studio Showcase Spectacular 2009
Photo © & courtesy of Wendy Goldberg
---
Battista Dance Studio Showcase Spectacular 2009
Photo © & courtesy of Wendy Goldberg
---
Battista Dance Studio Showcase Spectacular 2009
Photo © & courtesy of Wendy Goldberg
---
Battista Dance Studio Showcase Spectacular 2009
Photo © & courtesy of Wendy Goldberg